At Wente Vineyards, we are fortunate to have strong women leadership throughout many branches of our organization. Since 1977, women have had a voice and seat at the table – driving key decision making and growing Wente Vineyards to what it is today.
Meet three of the women leaders who are currently shaping our wines and business, from vine to glass.
Meet Niki Wente
Senior Viticulture and Vineyard Manager
5th Generation Winegrower
Niki plays a pivotal role in the wine-growing process, our farming. Niki oversees the farming operations for roughly 3,000 acres of our vineyards throughout the Central Coast. She makes critical decisions in the farming plans for over 200 blocks, leading the team towards improved efficiencies with a specific focus on vine health, fruit quality, and sustainable vineyard practices.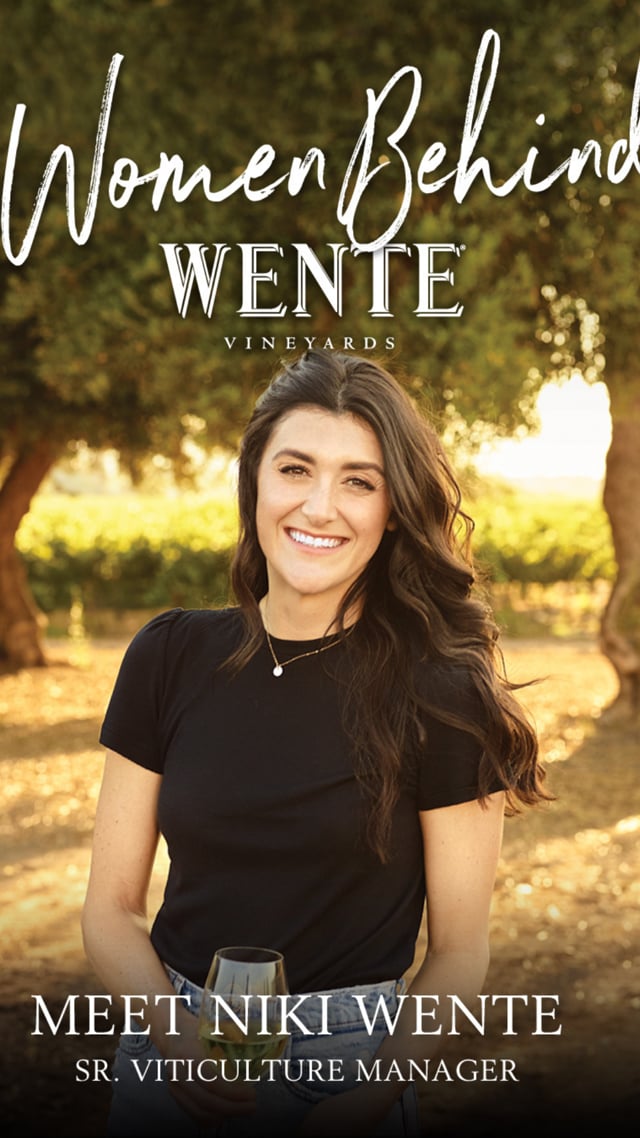 Meet Elizabeth Kester
Director of Winemaking
Elizabeth has been making wines with Wente Vineyards since 2010. As Director of Winemaking, she drives innovation in the winery and implements the latest technologies to collaborate with the Viticulture and bring in the highest quality fruit, crafting world-class wines. Her goal is to create the most delicious wines that express varietal typicity and honor the sense of place where the grapes are grown.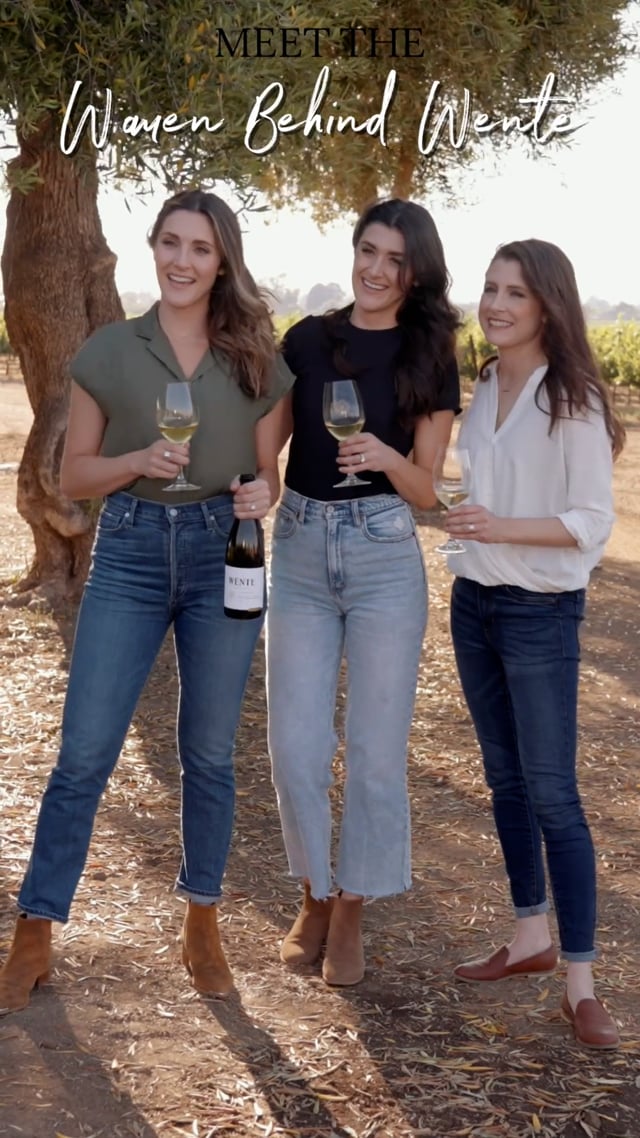 Meet Aly Wente
Vice-President of Marketing and Customer Experience
5th Generation Winegrower
Aly currently oversees the Wente Vineyards marketing strategy in coordination with managing the experiences provides through hospitality at the Wente Vineyards Tasting Lounge and The Grill at Wente Vineyards. By working collaboratively with both of these teams, she establishes key strategies to bring our world class wines and wine country experiences to you.
Let's Be Friends
Join our e-list and be the first to know about upcoming women in wine events.
Follow Us On Social